Need for KENT Auto Sanitiser
Need for KENT Auto Sanitiser Frequent sanitization of hand has become critical to be safe and healthy. As a preventive measure to tackle this situation, KENT has come up with its Auto Sanitizer range of products.
KENT Auto Sanitiser, comes with a sensor-based technology which makes it operationally fully automatic and touch-less. It is particularly useful for the areas where there is a gathering of visitors/employees.
HOW IT WORKS: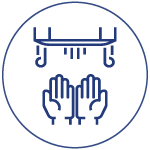 Place your hand below the bottom of the dispenser at the middle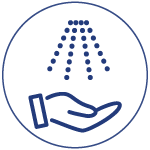 Required (adjustable) quantity of the sanitiser gets sprayed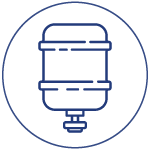 Dispenser becomes ready for the next person quickly within 3 seconds
PRODUCT DESCRIPTION: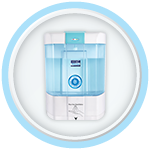 KENT Auto Sanitiser:
Kent Auto Sanitizer, ideal for factories, offices, hospitals, malls, railways, home, and shops takes care of your hand hygiene during the pandemic without any hassle. This fully automatic involves touchless operation, where you just need to do is take your hands under the sensor area. It not only sprays the correct amount of sanitizer but also make it ready for the next user in 3 seconds. It is wall-mountable and can work both indoor and outdoor, even in direct sunlight. The removable and transparent sanitizer tank means easy cleaning and refilling.
Touchless Automatic Operation:
No use of hands while sanitizing means safer and more hygienic disinfection of hands. You simply need to take your hands below the appliance at the middle. It sprays the correct amount of sanitizer every time and becomes ready for the next person in 3 seconds.
Spray Mist Volume is Adjustable:
While installing the appliance, you can adjust the volume of spray according to your usage. Adjusting the sanitizer to low or high output is in your hands now.
Transparent, Detachable, and Lockable Tank:
It has a transparent tank, so you can keep a check on the sanitizer level without opening it frequently. The tank is detachable, which ensures easy cleaning and refilling, while its lockable feature prevents any theft or pilferage.
Wall Mountable:
This fully automatic sanitizer is wall mountable that can work both inside and outside. Even direct sunlight cannot harm your product in any way.
LED Light for Displaying Dispensing:
Once this appliance detects hands, it will spray the required amount of sanitizer and throws light for illuminating hands to display dispensing.
PRODUCT TECHNICAL SPECIFICATIONS:
| | |
| --- | --- |
| Product | KENT AUTO SANITISER |
| Product Code | 112011 |
| Product Generic Name | Hand Sanitiser |
| Product Colour | White |
| Net Quantity | 1 U |
| Net Weight | 7.77 kg |
| Product Dimensions (mm) | 405 (L) × 330 (W) × 470 (H) |
| Total Power Consumption | 40 W |
PACKAGE LIST:
KENT Auto Sanitiser

Central Drill Sticker

Plastic Inserts and Installation Screws

Nozzle

Syringe
WARRANTY:
1 Year Manufacturer Warranty.
NOTE:
It does not include a hand sanitizer solution.
Reviews:
Divesh Batra
got this auto sanitizer for my office and trust me it was worth spending every penny. It works amazingly and dispenses the correct amount of sanitizer without even touching the device. It is wall-mounted and ensures easy cleaning and refilling.
Rajni Kamat
I was looking for an auto sanitizer the other day and after all the research, found this KENT auto sanitizer the one that could meet all my needs. So easy to use and clean. I would 100% recommend for the house as well as an office The delivery was very quick and the person provided me with a great service.
Mohit Khandelwal
Do not look anywhere because this big tank full of auto sanitizer is enough to keep you and family away from the doctor's room. The product doesn't need a lot of time for cleaning and refilling. Recommended.
Rajiv Jain
We run a PG and were scared of how to keep all the comers and goers safe and sanitized. Just then we got to know about this wonderful auto sanitizer from KENT. We guess 90% of our worries or problems were solved there. Awesome product.